UCB proud to #Unite with the global Parkinson's community on World Parkinson's Day 2017
In 1817, James Parkinson wrote for the first time about the collection of symptoms - tremors, rigidity and slowness of movement - which, after his death, and in recognition of his contribution, became known as 'Parkinson's Disease'.
200 years from his seminal work, his legacy has created the foundations for a robust Global Parkinson's and motion disorder community, #United in their passion to better understand and improve the treatment of a condition that affects millions of people around the world.
On #WorldParkinson'sDay2017, UCB is very proud to be part of the Global Parkinson's community. To mark this occasion, individuals and organizations are being encouraged to band behind the hashtag #UniteForParkinsons on Facebook, Twitter, Instagram or any other relevant social media channel, and to share messages about why they feel it is important to #UniteforParkinson's.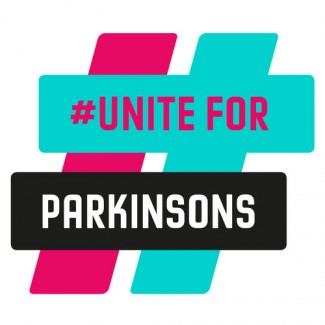 At UCB, we are very passionate about #Partnership. As a global pharmaceutical company, specialising in advanced treatments for severe conditions, including Parkinson's, we are actively investigating how innovation and new approaches can complement our medicines to make life better for the peope who need them.
In #Collaboration with patient associations, UCB has developed tools to assist in the monitoring and recording of Parkinson's symptoms, allowing meaningful discussions to consistently take place during consultations. By describing their personal experiences holistically, we are helping to support patients by ensuring that symptoms do not get forgotten or overlooked.
We are also #United in our belief that by harnessing innovative technology and life sciences, we can make a real difference for people with Parkinson's.
Our patient value focus means we are committed to working together across the spectrum of care from prevention & prediction, diagnosis and clinical decision making, to treatment to self-management in order to help people continue to live valuable and productive lives.
We actively #Unite, partner and collaborate with tech giants, digital startups and word class research centres to provide them with our neurology knowledge, expertise and investment needed to kick-start new initiatives in health tech.
Through our work with partners at the forefront or wearable technology, UCB is #Uniting with them to explore how this rapidly progressing area of health tech can support doctors and their patients in providing detailed analytics information to better customise the experiences of people with Parkinson's Disease.
UCB shares the overall goal of the World Parkinson's Day organizers - that, by coming together for Parkinson's, we can spread the same message on one day all over the world.
On World Parkinson's Day and beyond, let us all continue our efforts to #Unite together and help ensure a joined up global focus on better management, improved treatment and, hopefully, one day, developing a cure for Parkinson's.