UCB Governance
The Company is administered by a Board of Directors and run by an Executive Committee, whose respective functions and responsibilities are clearly defined in the Corporate Governance Charter.
UCB SA/NV has adopted the 2020 edition of the Belgian Code of Corporate Governance as its reference Code taking into account the specific international aspects of the Company. As part of these rules, UCB SA/NV, as a listed company, has adopted a Corporate Governance Charter and a Code of Conduct, including a Dealing Code.
The Corporate Governance Charter established by the Board of Directors aims at providing a comprehensive and transparent disclosure of the Company's governance. It defines the system of checks and balances between the shareholders/investors, the Board and the management to shape an efficiently functioning company, ideally geared to produce long-term sustainable value for all the Company's stakeholders. It will be continuously updated as required.
Special Reports of the Board
Board of Directors
To enhance the overall effectiveness of the Board by ensuring focus, oversight and monitoring of sensitive areas, the Board has created three specialist committees.
the Audit Committee
The Audit Committee assists the Board in its responsibility of monitoring the management of UCB and the UCB Group as a whole.
3 members  (67% independent):
Jonathan Peacock (Chair & Independent Director)
Viviane Monges (Independent Director)
Charles-Antoine Janssen (Director)
close
the Governance, Remuneration and Nomination Committee (GNCC)
The Governance, Remuneration and Nomination Committee (GNCC) ensures that the appointment and re-election process is organized objectively and professionally and proposes the remuneration policy for non-executive Directors and executive managers. 
3 members  (67% independent):
Fiona du Monceau (Chair)
Pierre Gurdjian (Independent Director)
Kay Davies (Independent Director)
close
the Scientific Committee
The Scientific Committee assists the Board when reviewing the quality of UCB's R&D science and its competitive standing. It assesses the strategy proposed by UCB's management in R&D matters and communicates its recommendations to the Board.
2 members  (100% independent):
 Kay Davies (Chair and Independent Director),
 Susan Gasser (Independent Director).
close
Composition
(Updated: April 2023)
13 Members
7 Independent Directors (54%)
6 Nationalities
5 Women (38%)
4-Year Mandate
Age Limit: 70
Ulf Wiinberg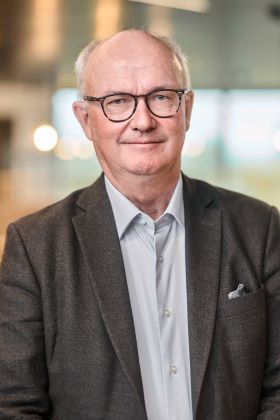 Independent Director
First appointed in 2016
End of term in 2024
Honorary directors
Karel Boone, Honorary Chair
Evelyn du Monceau, Honorary Chair
Mark Eyskens, Honorary Chair
Georges Jacobs de Hagen, Honorary Chair
Daniel Janssen, Honorary Deputy Chair
Gerhard Mayr, Honorary Chair
Prince Lorenz of Belgium
Alan Blinken
Alice Dautry
Arnoud de Pret
Roch Doliveux
Peter Fellner
Guy Keutgen
Jean-Pierre Kinet
Tom McKillop
Gaëtan van de Werve
Jean-Louis Vanherweghem
Bridget van Rijckevorsel
Norman J. Ornstein
close
Executive Committee
We have adapted an organizational structure on four pillars around which we create value for each patient, centered by our focus and integrated across functional teams around different patient populations.
Composition
(Updated: July 2023)
8 members
4 nationalities
4 women (50%)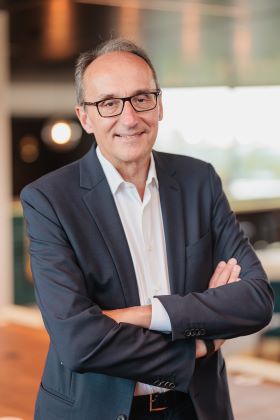 Chief Executive Officer &
Chairman of the Executive Committee
Joined UCB in 2011
Appointed CEO in 2015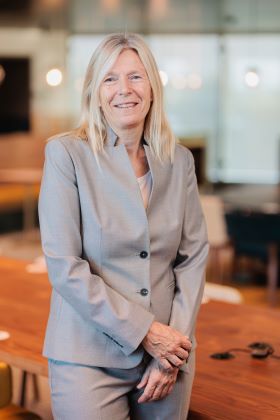 Executive Vice President
Supply & Technology Solutions
  
Joined UCB in 2019
Appointed in 2019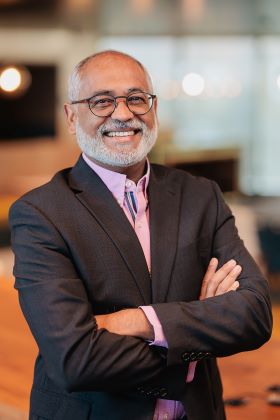 Executive Vice President &
Chief Scientific Officer
  
Joined UCB in 2017
Appointed in 2017
Denelle J. Waynick Johnson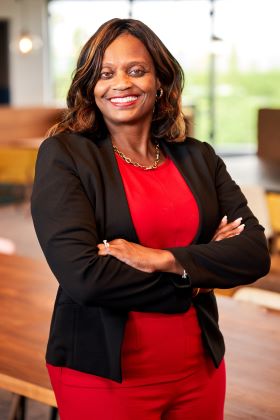 Executive Vice President &
General Counsel
  
Joined UCB in 2023
Appointed in 2023
Shareholders and Shareholder Meetings
Find out about UCB shareholders, their transparency notifications and our shareholder meetings on the dedicated webpage.