Inspired by epilepsy advocates – and the generosity of colleagues
Earlier this year I had the pleasure of walking along the Great Wall of China as part of the Trek for Epilepsy, a fundraising campaign run by the Epilepsy Foundation of Australia.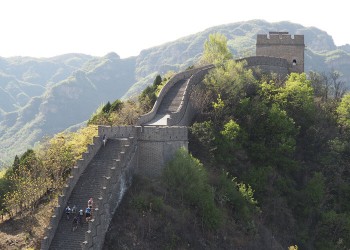 The patient value created by the Epilepsy Foundation in Australia chimes with UCB's commitment to meet the needs of people affected by epilepsy. That is why I was so keen to sign up for the Trek after being invited by Graeme Shears, CEO, Epilepsy Foundation of Australia.
Standing on top of the Wall, which is situated a couple hours north of Beijing and stretches for thousands of miles, is a breath-taking experience. However, the real thrill was in joining a team of dedicated patient advocates to raise much-needed funding for people affected by epilepsy.
Over AUD $5,000 was raised which was then generously matched by UCB, taking the total raised to over AUD $10,000. This, together with the incredible efforts of the other members of the 'Trek team' brought the total raised to almost AUD $45,000.
The funds will be used to support the Epilepsy Foundation's efforts to stop epilepsy deaths; ensure that children with epilepsy get a good education; support people with epilepsy in the workplace; and help people with epilepsy to feel safe and connected.
I was genuinely overwhelmed by the generosity, support and financial contribution of UCB colleagues, friends and family. It was an honour and a privilege to spend time with some truly inspirational people whose lives have been touched by epilepsy.