UCB proud to collect Wallonia Export Award
UCB has been presented with the 'exceptional award' at the Wallonia Export Awards in Namur, Belgium.
The 16th Wallonia Export Awards ceremony was attended by more than 800 people and took place on 31 May. We were delighted to accept this prestigious prize from the Wallonia Export-Investment Agency which acknowledges our contribution to the economy in Wallonia and Belgium.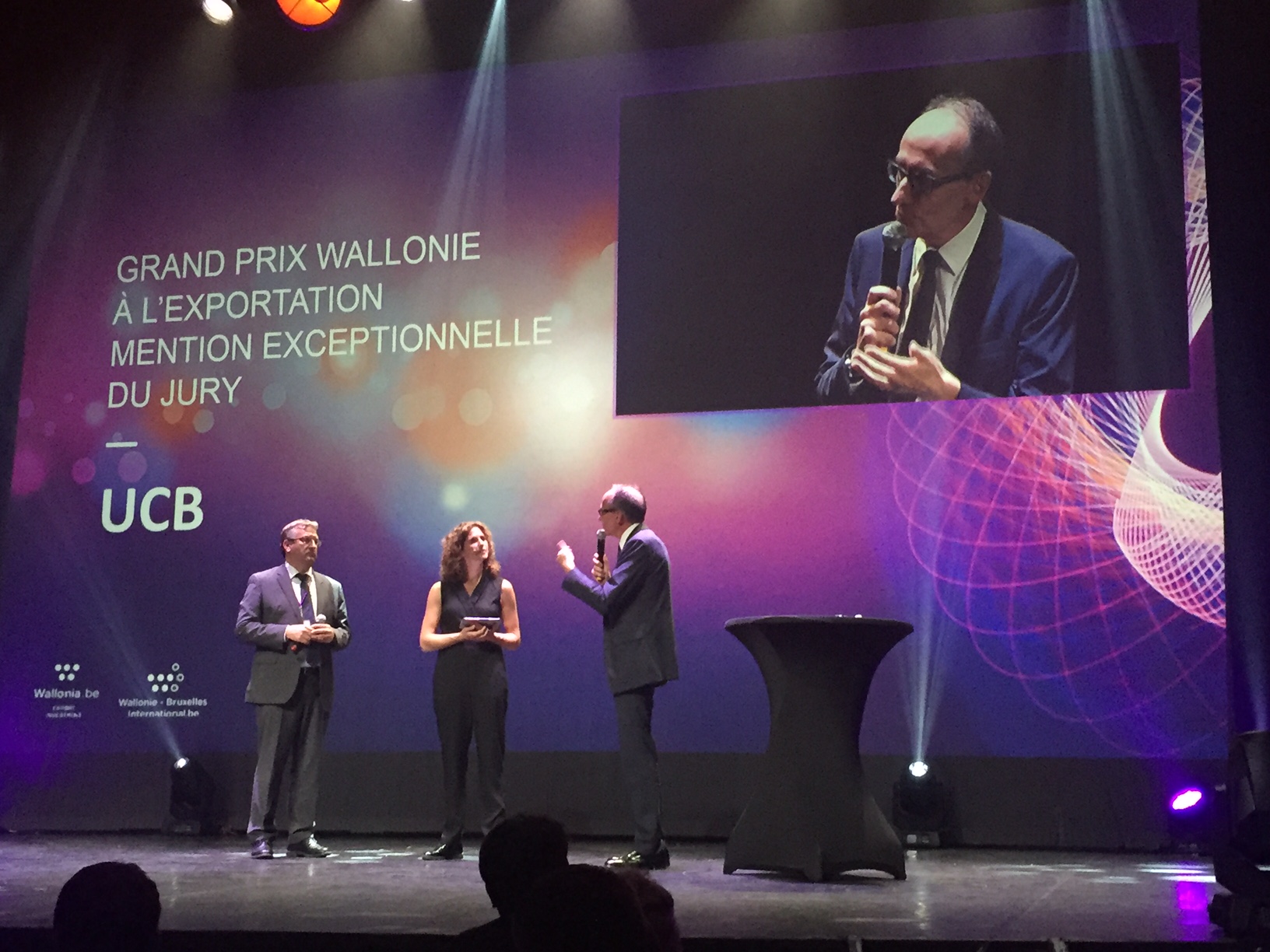 The awards are designed to recognise the success of Belgian/Walloon companies that have made an impact on foreign markets. Not only do strong exports positively affect the companies in question, it also boosts the international image of the region as an industrial and cultural exporter.
UCB's success at the awards is recognition of the positive transformation of our site in Braine-l'Alleud over the past 10 years. Today, more than 1,600 UCB employees work in Braine-l'Alleud and contribute to the R&D, production and packaging activities of the company.
UCB exports more than 99% of the medicines produced at the site, making us an outstanding example of an innovative export-based company. To have this celebrated by the Wallonia Export-Investment Agency was very special.