UCB's Digital Care Transformation (DCTx) Incubator announces first ventures

The Digital Care Transformation team at UCB are delighted to welcome our first 2 participants into the DCTx Incubator. Over the last few months we have been engaging with the global healthcare ecosystem, seeking out the best innovations from entrepreneurs and startup businesses that could have a major impact on some of the biggest challenges UCB are trying to solve.
A very warm welcome to the first 2 companies joining the DCTx Incubator: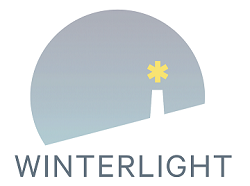 Detecting cognitive impairment through speech
Winterlight Labs, based in Toronto, Canada, has developed a solution to analyse speech and detect subtle changes in speech patterns of patients with many neurological conditions.

Winterlight's platform analyses both the acoustics and content of speech and language to assess progression or improvement in cognitive health and achieve more detailed measurement of a patient's response to therapeutic interventions.
 

Continuous, real-time monitoring of biochemical information via skin
The miniature LAB-ON-SKINTM  sensing platform developed by the Xsensio team in Lausanne, Switzerland, allows the detection of small changes in skin biofluids.

A non-intrusive wearable device that can help to detect and predict changes in a number of disease areas could help both clinicians and patients better manage a range of conditions and lead to better outcomes for patients.  
 
So what will the teams actually be doing?
Now that the teams from Winterlight and Xsensio have moved into the Co-Creation and Validation stage, our expert mentors at UCB and our partner company The Bakery will be helping to co-create and then validate a clear hypothesis, one which, if proven, could make a significant impact and positively benefit patients, society and the world. 

During this initial phase, we will work together in a series of workshops, helping to understand the specific benefits of the technologies developed by the startups, and which disease areas and patient journeys could see the most benefit. 

At the end of Phase 1, the first group of startups will present their findings along with their UCB Champion. Those that show the biggest potential impact will then move into Phase 2, a structured 6 month partnership where we will look to help them deliver on their potential by supporting their growth plans. This could include support in creating a  commercial or clinical trial, marketing and sales growth, help to secure investment or some other kind of support that will add real value.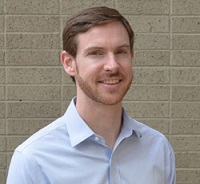 Liam Kaufman, CEO and co-founder of Winterlight Labs, comments: "We are delighted to be working with UCB to explore how we can expand the use of our speech assessment technology in the   detection and measurement of complex neurological conditions. In combining Winterlight's expertise with UCB's specialist  knowledge and clinical and therapeutic reach, we hope to build on the opportunities for our platform to support digitized  healthcare and research strategies, and ultimately make our technology an option for the monitoring of more conditions and  more patients globally."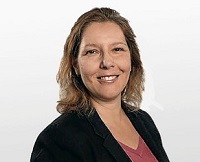 Esmeralda Megally, CEO of Xsensio says: "We're super-excited to be working with UCB to explore how our technology can help patients and clinicians dealing with  challenging diseases both diagnose and monitor these difficult conditions better. Together we feel sure we can make a big difference to people's quality of life."
Will you be announcing more startups soon?
Our program is designed to be "always-on" and super flexible; Startups join the program  when it is right for them. Our team are already in advanced discussion with the next group of startup so watch this space for more announcements!

As well as being flexible in terms of time, it doesn't matter if they are very early stage or already have significant funding, our team that will work with them to achieve their specific goals, whether that is finding initial or further investment, developing or proving their technology, finding new customers or scaling into new markets. At the same time we will be solving UCB's biggest challenges and increasing our knowledge of and access to innovative new solutions to help drive our business forward into an exciting new future.

Just a few examples of what we are looking for include innovative technologies that can help: 
improve the early diagnosis of PsA/Ax-Spa patients
personalise treatment of PsO patients to slow down the progression of the disease
prevent seizures in epilepsy patients.

Where to find out more…
Check out the website UCB-DCTx.com to find out more about the challenges or to apply, and also to keep updated on the latest amazing new startups that are participating in the program. Or please drop an email to contact@ucb-dctx.com - we're looking forward to hearing from you!