Looking forward to an exceptional EADV 2022 experience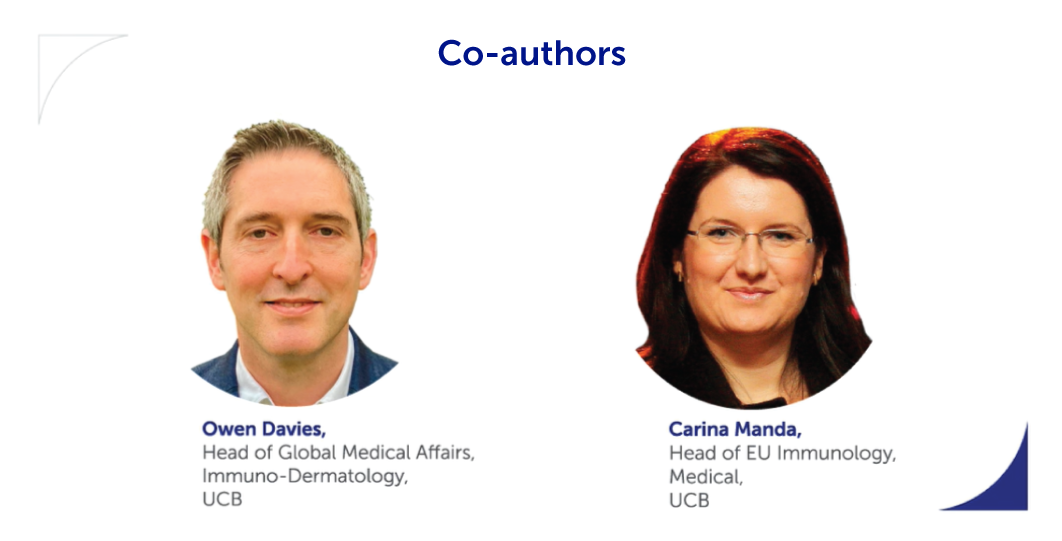 The 31st European Academy of Dermatology and Venereology (EADV) Congress in Milan, Italy, will welcome leading clinical experts, healthcare professionals and advocates in the fields of dermatology and venereology in person, and virtually, between September 7–10. At this year's congress, we are thrilled to be showcasing a wide breadth of data from across our expanding dermatology portfolio, with 20 UCB posters being presented.

Featuring over 600 speakers across more than 170 sessions, EADV 2022 aims to shape the future of dermatology and venereology by facilitating scientific discussion, networking and collaboration. We are proud to be contributing significantly to the high-quality scientific research and debate, demonstrating our commitment to improving standards of care in dermatology.

Among the 20 UCB poster presentations, we will be sharing new three-year data from the BE BRIGHT open-label extension study in adults with moderate to severe plaque psoriasis. We are also supporting four scientific sessions where world-leading experts in dermatology will be communicating the newest approaches and advances in care.

Dermatological conditions such as psoriasis and psoriatic arthritis affect millions of people around the world and can have a considerable impact on quality of life. While there have been great strides in this field so far, the work does not stop here. Together with the community, we continue to strive for more, by continuing with research, sharing new data and hosting sessions so we can collectively make a difference for those living with chronic inflammatory skin diseases.

EADV 2022 promises to be another ground-breaking meeting with an outstanding programme of educational and learning opportunities for dermatologists and venereologists worldwide. If you are a healthcare professional attending EADV 2022, we hope to welcome you to our exhibition booth and educational sessions, both virtually and in person.

We are looking forward to an exceptional EADV experience. You can stay informed about UCB news at EADV 2022 through our social media channels (Twitter, LinkedIn).