How to reference to UCB and our products
These editorial guidelines are designed to help you how to reference to UCB and our products.
UCB

The company name UCB was established on December 15, 1970. The name is used for the multinational group which is formed by the limited liability company UCB, its subsidiaries and branches.
The name of the subsidiary or branch is independent of the name of the parent company and may differ somewhat. Examples of this are: UCB Pharma Ltd, UCB Nordic A/S. etc. In some instances, the company name UCB does not appear at all in the subsidiary name, as with Vedim Ltd, Rodleben Pharma GmbH or Cogefina S.A.
UCB is not an abbreviation or an acronym. For that reason, UCB is written without spaces or periods in between the letters, and is never preceded by a definite article. UCB is singular.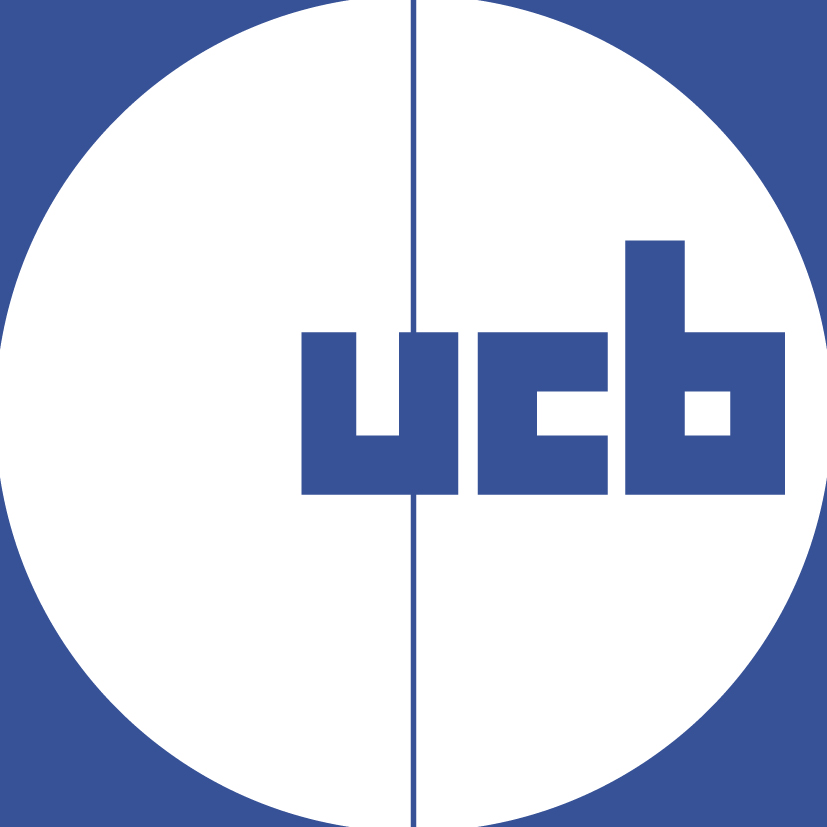 The logo is the graphic emblem symbolising UCB. Accordingly a reproduction of this logo must never be adapted or reworked. Combinations with other company emblems or UCB trademark logos are not permitted.
Logo colour

The UCB logo is dark blue in external corporate applications (i.e. business cards and stationery) and black in all internal and marketing communications applications. In black and white applications, the logo appears in black. All other colours are excluded from use.
Reversed use of the logo

On a coloured background, the logo is always placed in white. Preferably this is on a background providing sufficient contrast to allow the logo to stand out prominently.
Which format to use?

JPG - to be used in Word, Powerpoint and Online applications.
EPS - to be provided to graphical professionals for use in print or more complex designs.
How to download?

The JPG format is available for download on the right of this page.
For the EPS format, please send a request to: cindy.maas@ucb.com
Asset Download