World Lupus Day 2011
As we mark World Lupus Day 2011, UCB has begun a major clinical trial of an innovative new therapy demonstrating our commitment to patients affected by this condition.
Systemic lupus erythematosus (SLE) is a chronic autoimmune disease in which body's defence mechanism begins to attack its own healthy organs.
Overall prevalence varies between 20 and 70 cases per 100,000 people. SLE is more common in women than in men. In particular, women of child-bearing age (15-40 years) are nine times more likely than men of the same age to develop the disease.1 
The current goal of lupus treatment is to manage patients' symptoms by suppressing the overactive immune system and reducing inflammation.2,3
However, management can be a challenge as existing therapies can have serious side effects.4
The course of SLE is highly variable and characterised by periods of acutely active disease - flares, interspersed with periods of improvement or remission. Some patients experience a relatively benign disease with little medical intervention, while others can have a serious and aggressive progression that can lead to significant and potentially life-threatening damage to organs.2
Associated risks include inflammation of the kidneys or of the nervous system, increased blood pressure in the lungs, and hardening of the arteries.
Bernadette's story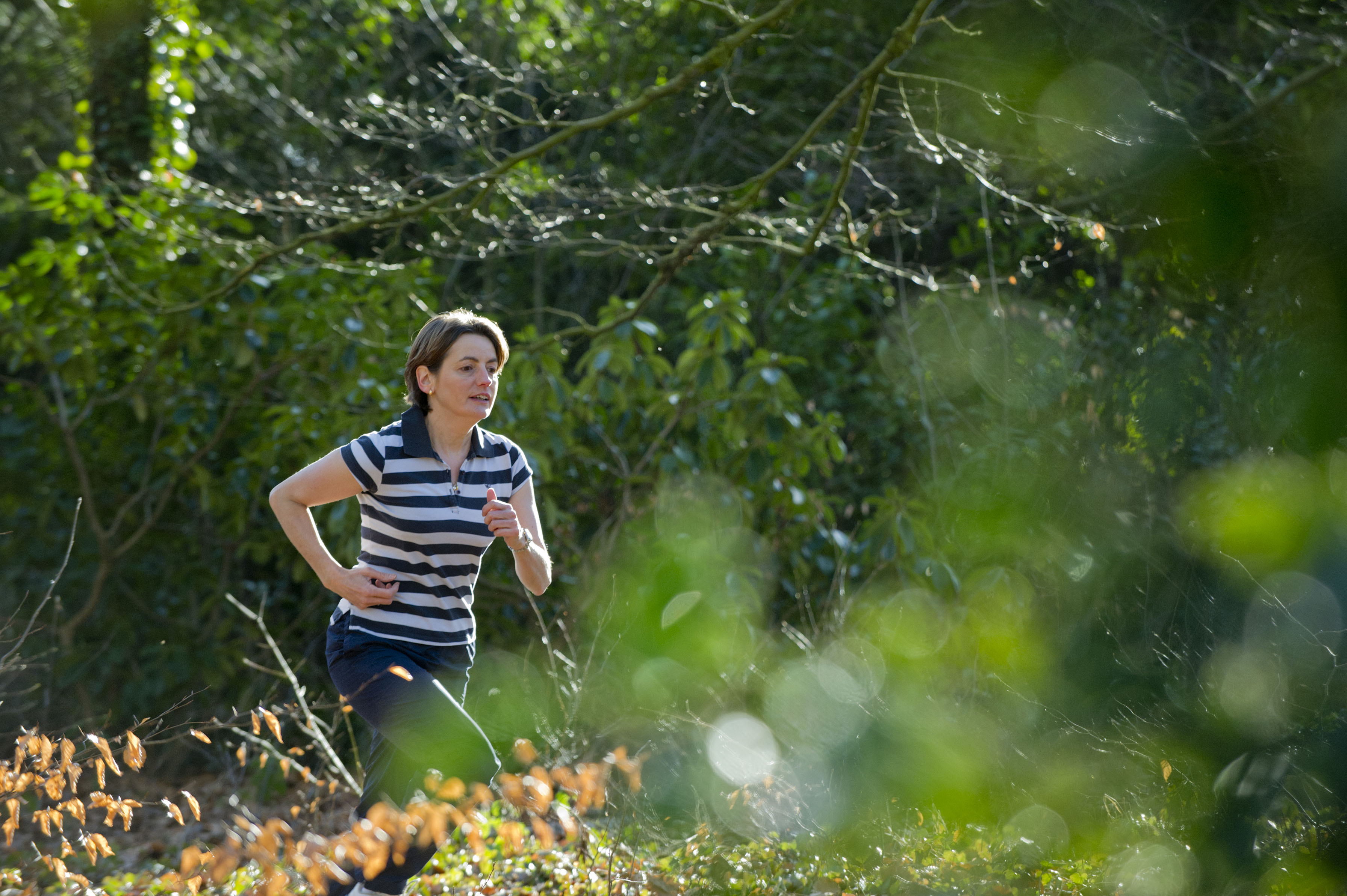 Lupus knocks from time to time, but it does not prevent Bernadette from enjoying life.
"My lupus appeared one night in November: I woke up literally 'nailed to my bed' with fever. After a few hours I was doing fine. I thought it was the flu, winter fatigue, some kind of allergy… Maybe depression?
"I spent the next days with one thing in mind - going to bed. My joints started to swell; I could not grab a can without fear of dropping it. Symptoms would come and go, there was no logic to it. When vision troubles appeared, it was obvious it was more than a winter depression.
"Kidney dysfunction further confirmed this. My daily life got punctuated by useless visits to the doctor, rest and discouragement. I had the feeling my life was over and I had no future..."
Bernadette makes the most of life: she allows herself a glass of wine when she feels like it. The first and last thing she does every day is take her medicine; in between she leads an active life.
It's for people like Bernadette that UCB is working to develop new therapies which could improve the quality of life for the thousands of people affected by lupus.
References
Pons-Estel GJ, Alarcon GS, Scofield L, et al., Understanding the epidemiology and progression of systemic lupus erythematosus. Semin Arthritis Rheum 2010;39:257-68.
Borigini MJ. MedlinePlus Medical Encyclopedia: Systemic lupus erythematosus. 2011. Available at www.nlm.nih.gov/medlineplus/ency/article/000435.htm. Last updated July 2010 [Accessed January 2011].
The Lupus Site. Lupus Facts. 2011 Available at www.uklupus.co.uk/facts.html [Accessed January 2011].
Eisenberg R. Why can't we find a new treatment for SLE? J Autoimmun 2009;32:223-30.