UCB is proud to #UniteforParkinsons
#UniteForParkinsons is a global Parkinson's Disease awareness raising campaign, celebrated each year on 11 April, overseen by the
EPDA
and
Parkinson's UK
.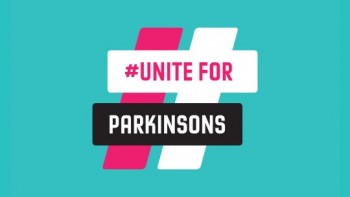 The programme aims to improve knowledge and awareness of Parkinson's around the world and to grow an active global Parkinson's community.
Building on the momentum created in 2017 (where people from 90 countries used the  #UniteForParkinsons hashtag to mark their social media presence!) this year, the Global Parkinson's community are uniting to make an even bigger noise.
As active and committed members of the world PD community, UCB  is very proud to #Unitefor Parkinsons. We are encouraging colleagues to spread the word, share their stories and experiences and let people know why they feel it is important to #UniteforParkinsons.
UCB approaches the challenge of Parkinson's holistically, focusing on people with Parkinson's, their family, and the various healthcare professionals who support them. We believe it is important to unite the opinions of various stakeholders to ensure a well-rounded and considered perspective. We listen to patients, carers and healthcare professionals, and their feedback helps us to design and deliver patient centric improvements which can provide genuine value to people living with severe diseases.
Across our organization, we are energized by supporting and encouraging a bigger and more active community, focusing on the importance of raising awareness about Parkinson's and the need for more collaborative research around the world.
Colleagues in our New Medicines group are actively involved in research and development. They are proud to be #UnitedforParkinsons with the aim of developing a medicine in the future with the potential to better support people with movement disorders.
We have written about the
STEPTM Market Research
UCB commissioned to help us understand the real lived experiences of people living with Parkinson's disease. We are hopeful these insights could in some small way help to improve patient care for people with Parkinson's, and the way that support is provided to them and their families.
We also conducted pioneering research designed to deepen our understanding of the behavioral drivers and subconscious influences which affect treatment decisions for people with Parkinson's Disease (PwPD). Our
DRIVETM Market Research
showed that a greater emphasis on understanding the more complex physical, mental, societal and emotional aspects of PD could be beneficial.
Ultimately, we hope that by sharing our knowledge more broadly, it may be possible to improve patient outcomes by addressing what really matters most to them.
So, take a moment to lend your support by visiting the campaign's website and telling the world why it is important to #UniteforParkinsons.
We believe that as a united movement disorders community, we can better realize our vision of identifying and addressing the unmet needs of people living with Parkinson's disease to enable them to live a more engaged life every day.