UCB goes to the Cyber Security Challenge Belgium

Posted by
Lucy Setian, Information Technology
05-Mar-2019
As part of our
IT recruitment program
, UCB is participating for the first time in the Cyber Security Challenge Belgium!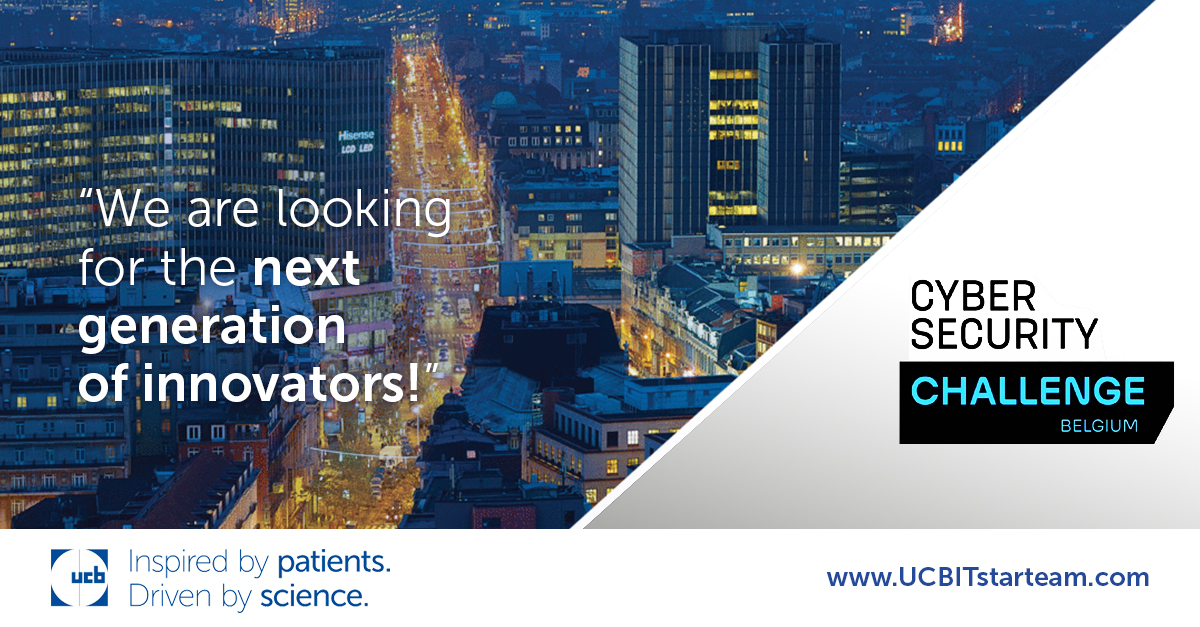 The Cyber Security Challenge is a contest open to students from Belgian academic institutions, of bachelor or master's degree with focus on information technology.
Joined by our partners from School 19, UCB is going to share more about how we are supporting the education of next generation IT professionals.  
"IT is a key element that allows businesses to evolve and grow but technology alone is not enough. It takes the right people, passion, innovation and dedication to allow these changes to take place. Young professionals play a crucial role as they bring these elements forward when they start their career," Tom Gilis, Head of IT Security at UCB.
Training and continuous learning have become even more crucial than in the past. The future success of the up and coming pool of talent is synergetic with UCB's patient value strategy. As an example, last year UCB became one of 10 organizations dedicated to actively supporting and investing in the potential of today's youth through the sponsorship of School 19 – Belgium's 1st coding school – alongside Sophie Wilmès, Minister of Budget, and Xavier Niel, founder of 42 Paris and Silicon Valley.
You can learn more about how interactions between School 19 and UCB have impacted the next generation of IT talent from the teams of School 19 and UCB during the Cyber Security event, and experience the latest innovation in VR for drug design, while talking about the future of cybersecurity.