Committed to drug discovery innovation

This week UCB joined the OpenFold Artificial Intelligence (AI) Research Consortium. Joining this consortium reinforces our commitment to innovation in drug discovery and an aim to address the unmet medical needs of patients. 

Participation in the consortium will help to enhance digital molecular design at UCB, using the power of deep learning, whilst contributing to the advancement of open-source research to the wider scientific community. Collaboration and partnerships are key to accelerate the impact of new technologies particularly in the rapidly evolving fields of artificial intelligence and computer-aided drug design (CADD). 

The application of digital design at the molecular level has already enabled the discovery of some of our biologics-based treatments at UCB. Joining the OpenFold consortium will help UCB to further contribute to the understanding of how and why molecules bind, in a collaborative, pre-competitive environment. The consortium will aid accurate state-of-the-art AI based structure prediction and assessment of interactions between protein:protein and protein:small molecules to deliver not only open science and innovation but also assist the design of novel treatments.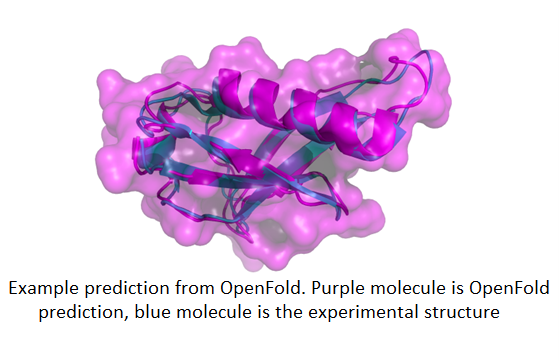 You can read the press release here.